With my Glass Dharma drinking straw giveaway nearly at its end and Summer Solstice a mere six days away, this last week of Spring seems like an appropriate time for me to exalt citrus. Yes, it's true that I love citrus all of the time. However, it has been some time since I have taken a moment to focus exclusively on the simplicity of lemons and limes – both of which I adore immensely.
For those who may not be so well versed in the differences between these two blissfully bright sunshine citrus fruits, I offer a technical comparative analysis chart: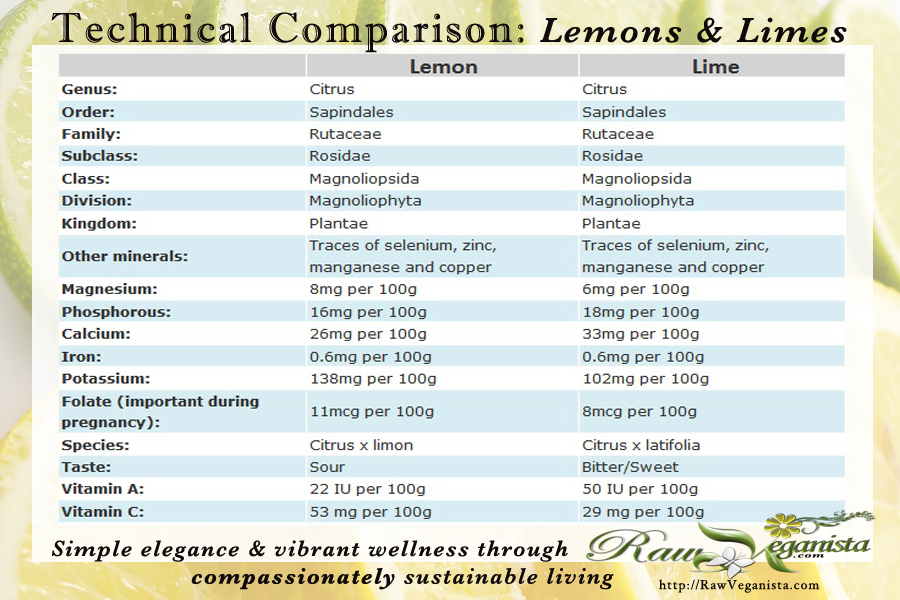 Interesting, ne?
I find it a bit odd how so many people seem to mix them up all of the time, or proclaim that they are mostly the same – especially when one compares the nutrient content and flavour profile of each. In consideration of these factors, it is fairly easy to see that each of them is quite different from the other.
…and now for something completely different:
Lemondrop Dream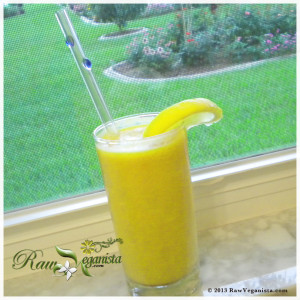 2.5 lemons
1 Scoop Sunwarrior Vanilla
1/3 cup spring water
1 Tray ice cubes
3 Medjool dates
1/2 tsp turmeric
1 Tbsp coconut butter
pinch Celtic salt
Preparation instructions: 

Combine all ingredients in Vitamix (or other high speed blender), reserving coconut butter & 3/4 tray of ice
Blend at high speed until thick, yet smooth (tamper may be necessary)
Add coconut butter whilst blending
Add remaining ice (block by block) whilst blending, allow to blend through until smooth
Serve & enjoy!
Coconut Lime Cooler
3 limes
3 Tbsp coconut butter
2 Medjool dates
1/3 cup spring water
1/4 tsp stevia
1/4 tsp Vitamineral Green or super BGA (I used 1/8 tsp of both)
Pinch Celtic sea salt
1 full tray ice
Preparation Instructions
Combine coconut butter, spring water, limes, salt, dates, stevia & other green powders in Vitamix

Blend on high until smooth & creamy
Reduce speed to medium-high
Whilst blending, add ice cubes one by one
Blend until thick and frosty
Serve in glasses & garnish with lime slices
Enjoy!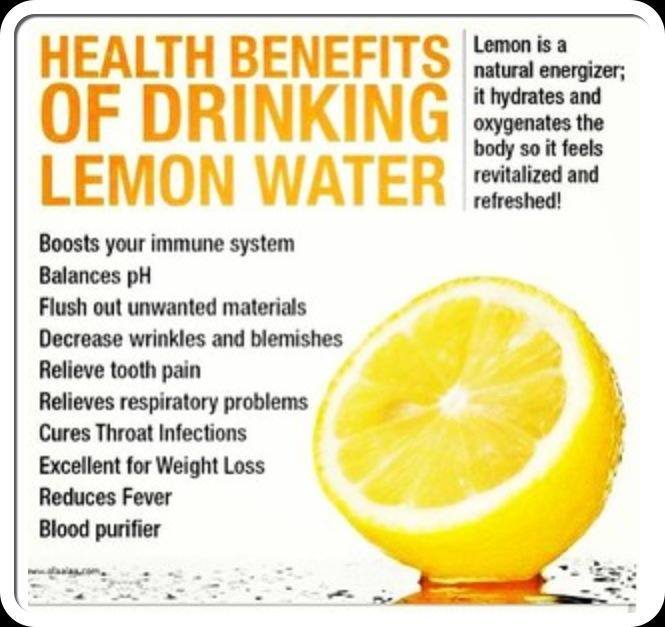 Also of note: A very warm glass of water with freshly squeezed organic lemon juice actually soothes me to sleep at bedtime. In the morning I awaken feeling purified, refreshed and incredibly replenished.

…and finally, please enjoy one of my favourite songs for "just another rainy Sunday afternoon."
Fool's Garden – Lemon Tree
Have a wonderful week! ♡Ⓥ★