Warm greetings to you, kind reader, and a bittersweet farewell to 2015
As promised per my previous post, I have more to share in relation to some testing I've been doing of various attachments acquired for use with the KitchenAid Artisan series stand mixer I've recently inherited upon the passing of my dear father. This holiday season has been incredibly difficult without him, and experimentation with one of his most liked gadgets was meant to bring a bit of joy into a heart-heavy journey through an otherwise surreal experience. Creation of videos was also meant to be part of my shared healing process, but this occupationally therapeutic spiral slicing documentation was put briefly on hold by the reluctance of computers, software, and other related digital elements to work properly. Needless to say, it's been a challenging Winter thus far.
However, thanks to some kind friends with whom I have recently reconnected after many years, the second video in my "KitchenAid Attachment Series" is finally complete. This one features the new attachment I had been so very keen to try over the past couple of months, along with some deliciously fresh produce from Wake The Farm Up/Lola's Botanicals–one of the finest small family-owned permacultural growers/artisans in the midwestern region of the USA!
KitchenAid Spiral Slicer
KitchenAid Spiral Slicer from DⒶⓋi St★rdust on Vimeo.
KitchenAid's spiraliser is absolutely WONDERFUL, and I highly recommend picking one of these up straight away if you happen to be fortunate enough to have one of their amazing mixers parked somewhere in your kitchen.
The Infinite Spiral
I have actually been "noodling about" (see what I did there? 😉 ) for years with other highly-acclaimed spiralising tools, including the über popular horizontal model from Paderno–which I first acquired sometime wau back in 2008 or thereabouts. Despite having used it for ages, my inclination to do so was rather infrequent–my reluctanced fueled by a number of experiences involving keeping things lined up whilst fighting gravity to crank out noodles from weird angles, using somewhat unstable-feeling plastic elements. Somehow gravity always seemed to win when it came to slicing summer squashes and other soft fruits, and I was simply never quite comfortable enough with the horizonal positioning of produce onto something which always seemed to be so precariously designed. Mine also travelled with me from New York City to Los Angeles back in 2011, and was damaged in transit by baggage handlers. This incident was likely due to my own ineffective packing of its strangely shaped and somewhat immovable design, as positioning it within my "gear bag" was quite a challenge. In any case, the incident was annoying and the (somewhat minimal) damage did indeed affect my ability to use the slicer without frequent bouts of frustration. Although I did eventually find a way to fully repair it (thanks to Paderno's excellent customer support–even out of warranty), the sad little thing has never really appealed to me in quite the same way after the breakage occurred.
Altough I would recommend Paderno's classic slicer above the vast majority of other plastic units bearing similar design, for me it's presently at the bottom of the platform now since better gadgets have become so readily available on the market.
Enter GEFU SpiralFix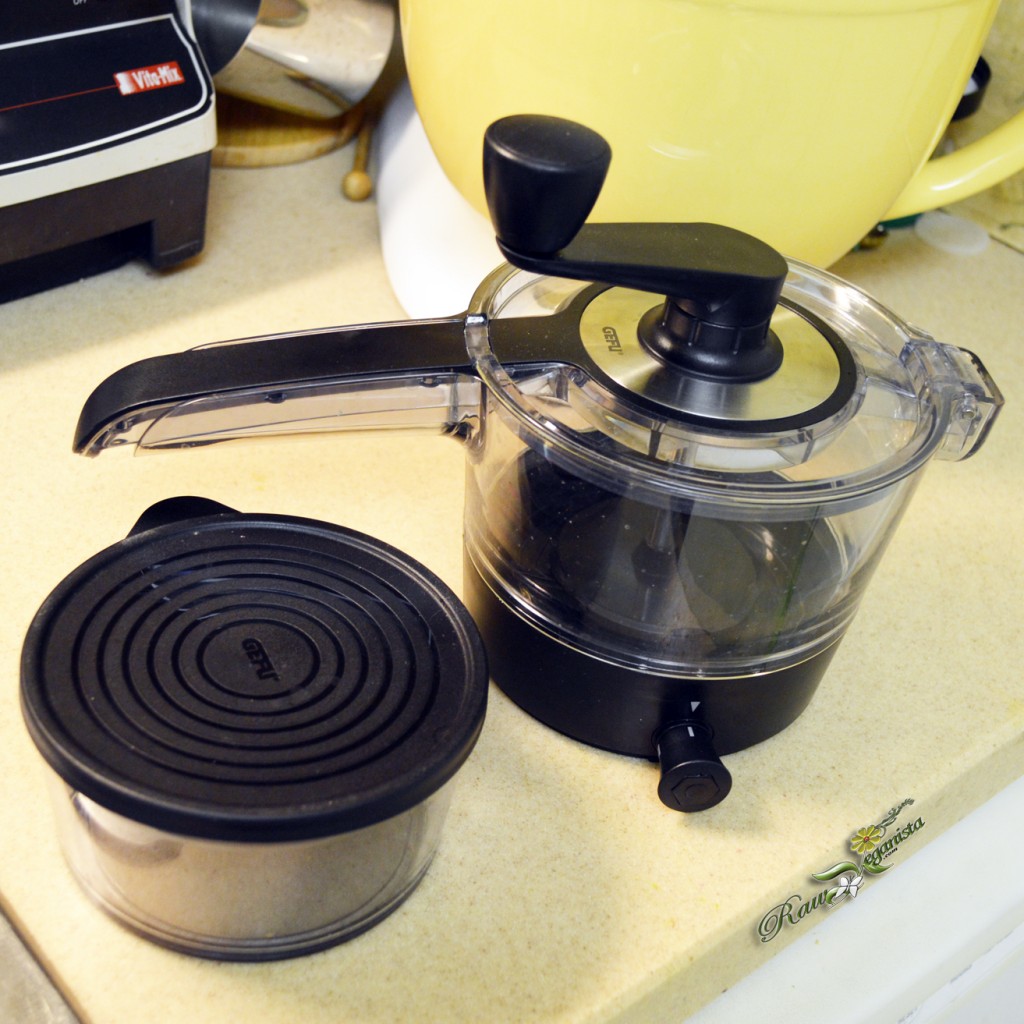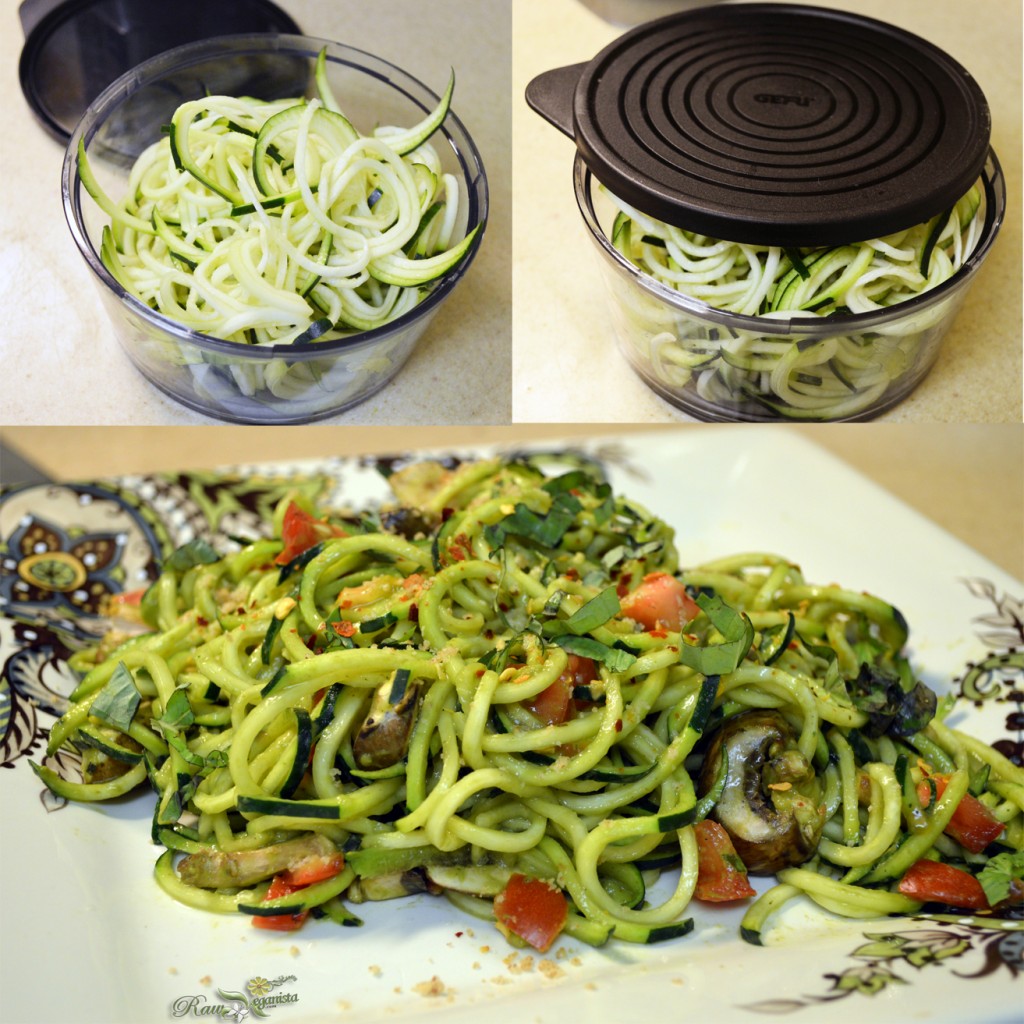 For anyone interested in noodling with a manual spiraliser, a nicer tool I would highly recommend is the SpiralFix slicer from GEFU. This German designed hand tool is not only positioned more intelligently for manual operation (manual slicing from a vertical position was so much less of a hassle for me than the horizontal angle), but I also found it far easier to clean and store neatly when not in use. I suspect it could also travel quite well, as construction feels sturdier and everything is packed away neatly into sealed off components when not in use.
In any case, spiralising is a fun way of adding more fresh raw fruit/veg into one's lifestyle and the aforementioned manual crank models seem the most popular tools for such amongst many fellow raw & living foods enthusiasts with whom I have worked over the years. However, the big winner for me without question is KitchenAid's brilliant auto-slicing attachment when electrical power is an option. In transit, camping, or a blackout situation–GEFU's SpiralFix is ideal. It bears several different settings for cranking out spirals of various size and thickness, which I've found perfectly suited to my needs and desires for even Asian-style dishes calling for wider noodles.
Spicy Sweet Almond Butter (Satay) Sauce
One of my most popular offerings for our LORAX Community workshops and NYC dining events was a Thai-inspired noodle dish featuring my sweet and spicy almond butter "satay sauce" (often served with Sea Tangle's fabulous kelp noodles).
As part of a health-related decision to re-incorporate root vegetables into my diet following the fateful events of 2011, I have since been adding spiralised daikon and other interesting tubers into the mix. I find this texture variation and refreshing crunchiness to be a pleasant addition to the dish, and thought this post to be a fine opportunity to share one of my most requested formulations of all time.
For friends who choose to remain fully footed on the Ahimsa path and continue to avoid roots, the spiral slicer also works wonderfully with all manner of squashes and even more solid types of fruit (apples, for instance–especially more solid, late season varieties such as Arkansas Black).
Ingredients needed:
1 cup RAW (unpasteurised) almonds – soaked/sprouted & dehydrated
1 Tbsp raw coconut nectar (I have also used fresh organic dates as a substitute)
1 large piece of fresh ginger
½ tsp organic tamarind paste
Lemongrass (optional)
Pinch Celtic sea salt
1 large clove garlic (optional–I actually prefer to use asafoetida/hing)
2 Tbsp coconut aminos (variation: I often use raw/unpasteurised chickpea miso instead)
1 Tbsp raw, virgin coconut oil
½ cup spring water
Thai or green chili pepper(s)
Fresh cilantro (for garnish)
Instructions for preparation:
Place almonds in food processor.
Process almonds until ground into a smooth paste (almond butter–usually takes ~15-20 minutes, depending upon the processor).
Add coconut nectar, ginger, salt, garlic (or asafoetida), tamarind paste, coconut aminos (or miso), coconut oil, lemongrass, water, and Thai chilis.
Continue to process until smooth and creamy.
Pour over noodles.*
Add sliced organic produce of choice & garnish with fresh cilantro.
EnJOY in deepest gratitude and vibrant health!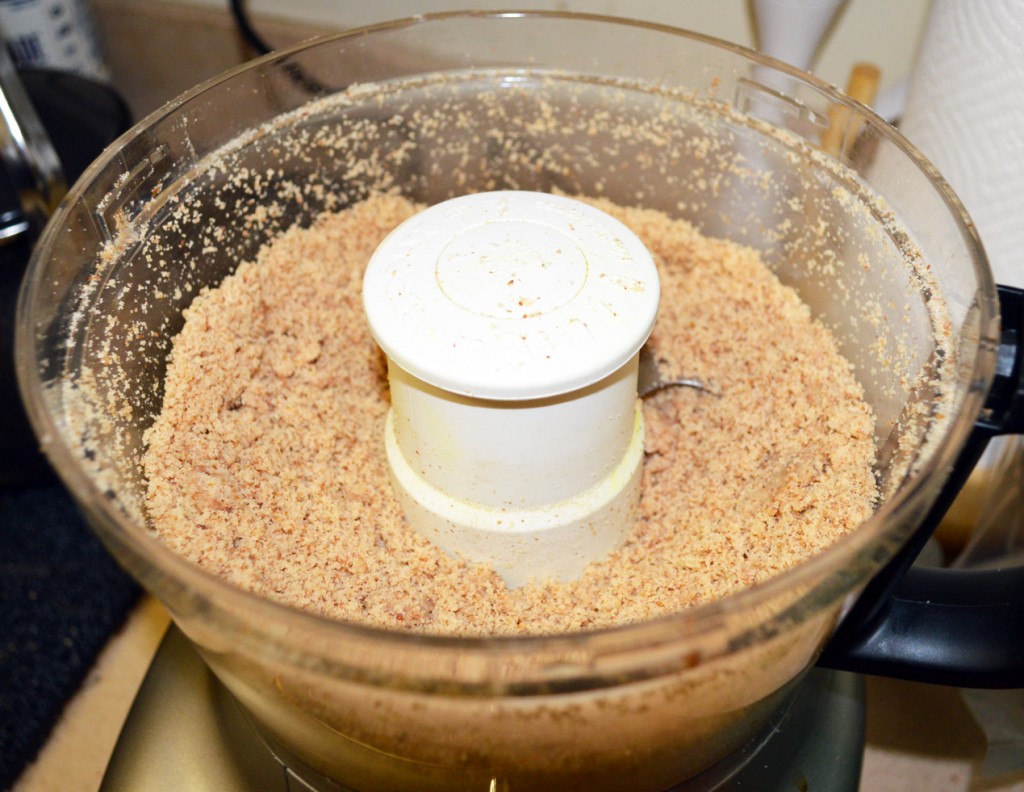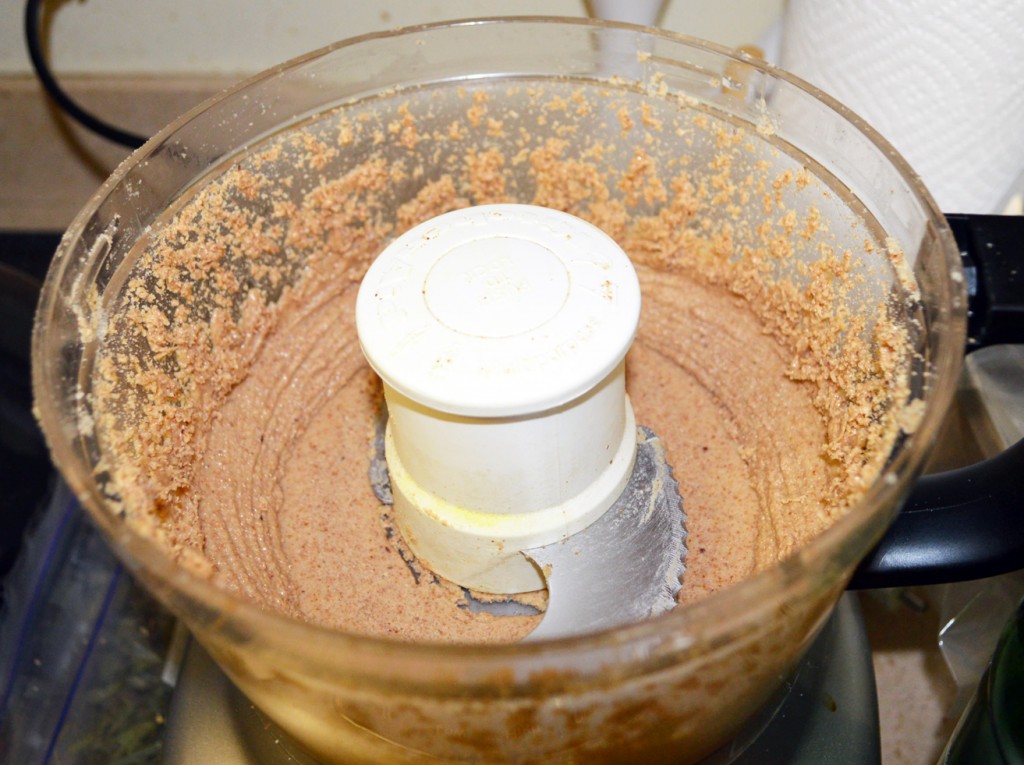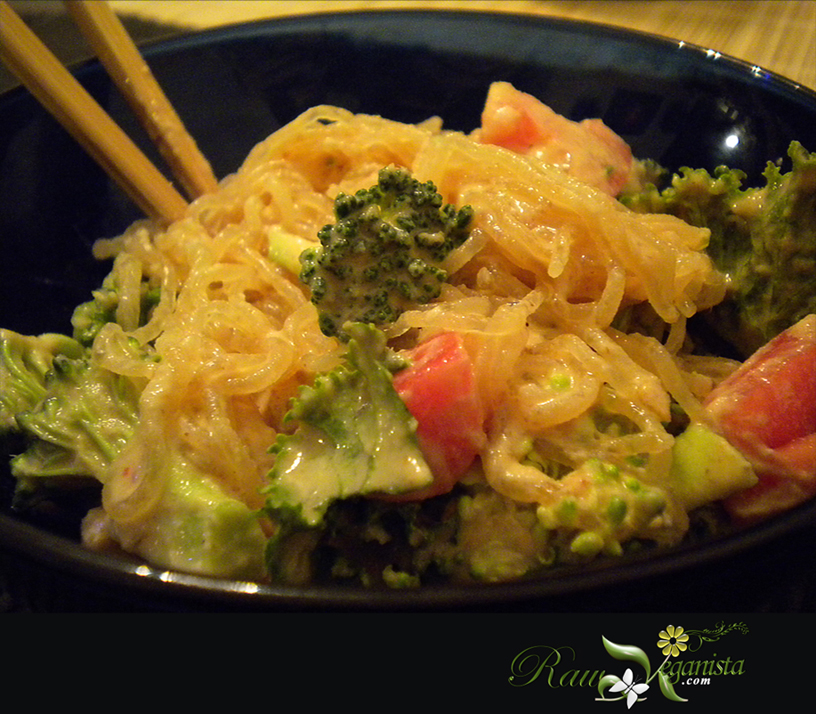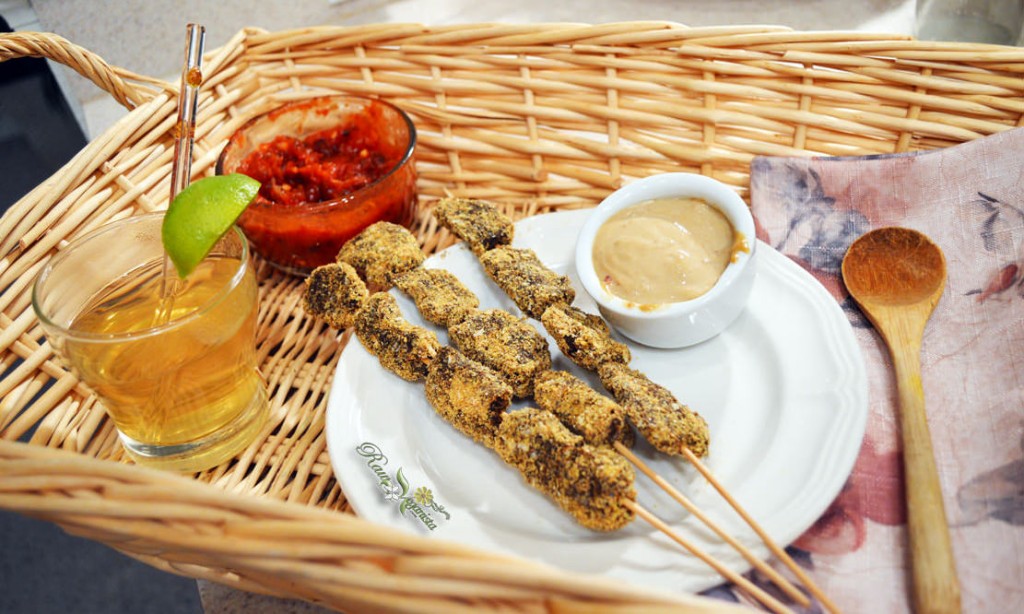 *Serving variation: Use as dipping sauce for fresh produce, dehydrated croquettes, etc.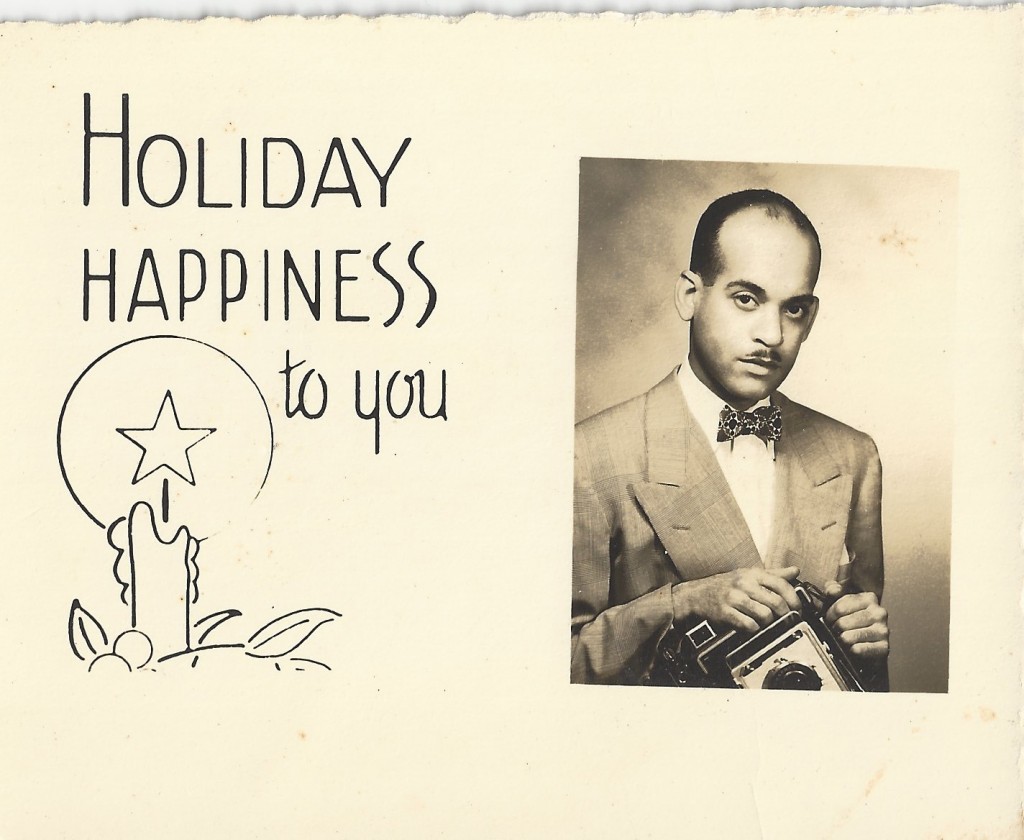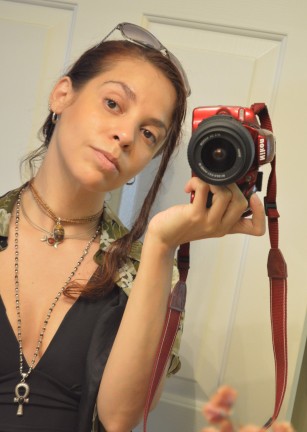 As always, I am most grateful for your readership and wish you a peaceably healthful "2016" (& beyond).
Love & Light Eternal,
~DⒶⓋi, daughter of David
♡Ⓥ★