Trick or Treat!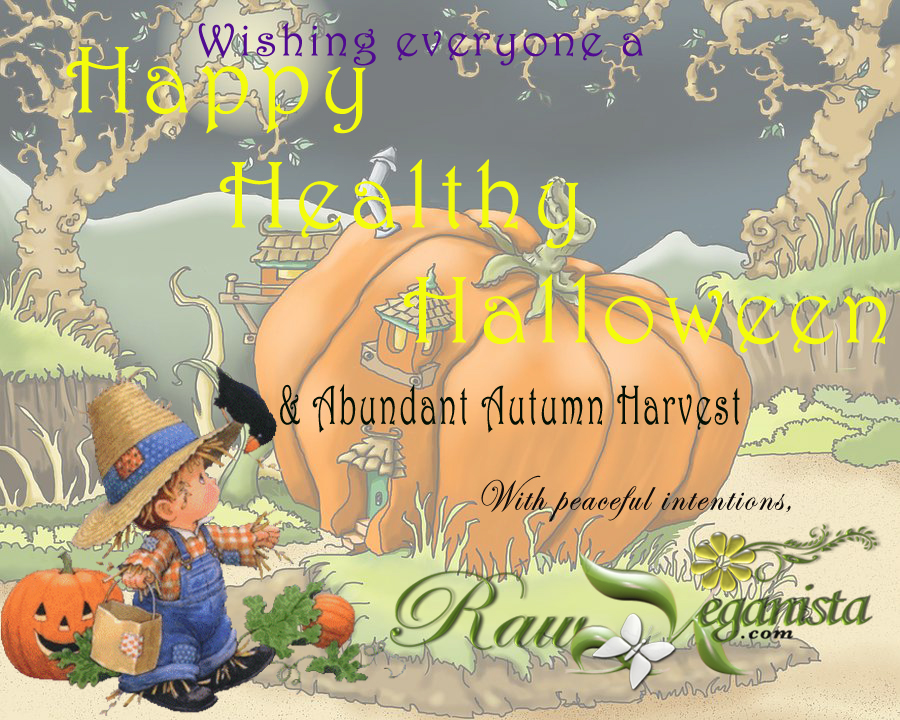 Hallowe'en has always been one of my favourite days of the year, especially since dressing up in costumes has always been a "thing" for me since as far back as I can recall.
In fact, I can honestly remember only two instances in my lifetime where Hallowe'en has been the opposite of fun, one of which was an entire day spent in a hospital unable to walk & dealing with getting ex-rays on a shattered knee for the majority of the day following a cycling accident which happened on that fateful night just before. Ever since that day, I have routinely wondered if the accident might not have happened had I simply gone with my other choice in costumes (which I passed up for fear that the shoes would be far dangerous to wear whilst riding through the streets of L.A. on a bike) – especially considering the fact that the incident occurred whilst I was cycling home after a day of errands followed by a last-minute run to the costume shop before closing time.
*le sigh*
Quantum ruminations can be a rather frightful habit at times… 😉
Ah well. The silver lining to all of that is this: As I look back I can only imagine that most future manifestations of Hallowe'en shall be blissfully light in comparison! In fact, this year I also see it as a reason to celebrate a full cycle of regeneration, as bones are renewed every two years and this will be the two year anniversary of the incident. =)
Sooo… In honour of harvest season, Hallowe'en, great progress in self-healing, and many happy days ahead I present for your Autumnal enjoyment:
Raw Vegan Caramel Apples
Yes, that's right! Incredibly good stuff is in season at present, and I had this mad idea to artfully assemble some of my most beloved Autumn treats into one sweet ball of decadent deliciousness. This is one experiment I was incredibly glad to have taken on, and you will be too!
Necessary equipment:
Vitamix (variable speed mandatory) or very powerful food processor
Rubber spatula
Bowl
Plate
Spoons
Hand chopper (optional, for crushing nuts)
Wooden sticks (I used my small ToGo Ware chopsticks)
Ingredients (per apple):
Fresh organically grown apples! =)
1.5 Cup Organically grown Barhi dates (for those who may inevitably ask:

NO

other type of date may be substituted for these if you wish for the end result to truly taste like caramel) – pits removed
1/4 tsp organic vanilla powder (I get mine from Living Tree Community Foods)
1/4 tsp Celtic sea salt
1 Tbsp organic virgin (unrefined) coconut oil (I also get this from Living Tree Community Foods)
Optional – Raw (unpasteurised) organic almonds, & unhulled organic sesame seeds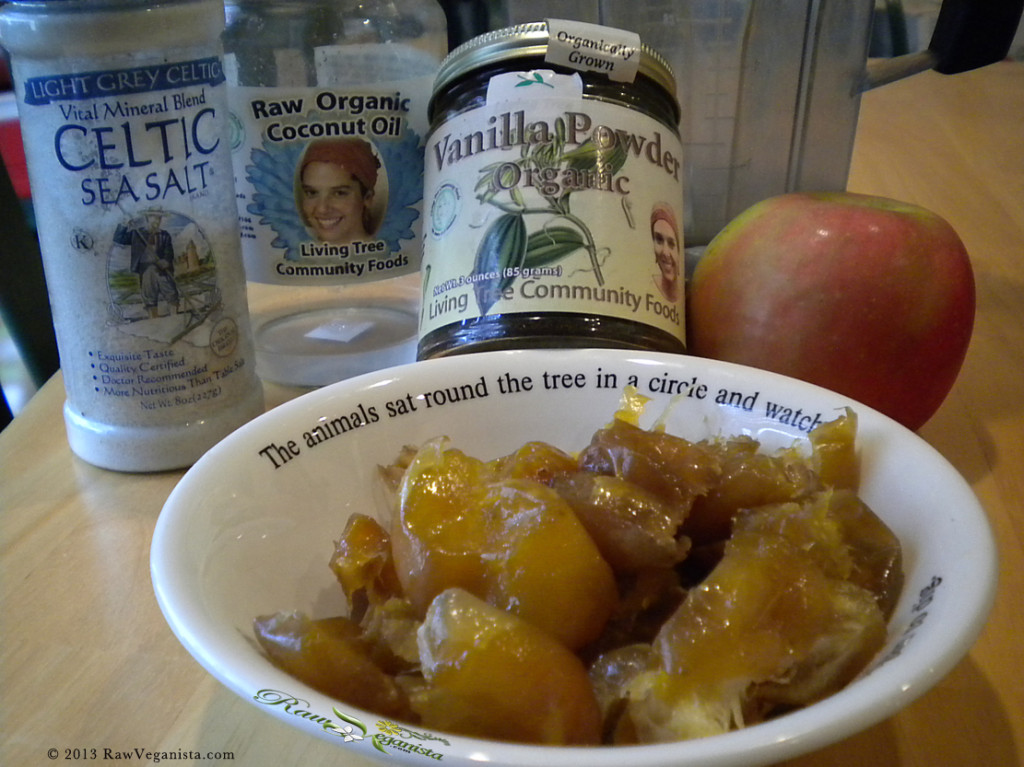 Preparation Instructions: