It is now July, and our lovely little garden is even more lush, vibrant, and productive than ever.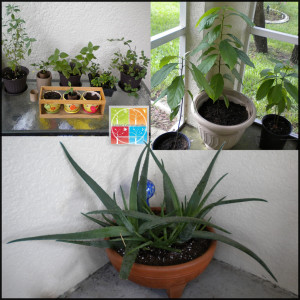 Despite all of the time I have been spending in the kitchen and caring for plants, it also seems as if activity on my blog, inbox, and social streams has also been increasing immensely by the day… Each time I look in to say hello, I find even more friendly comments from lovely new people asking questions and offering positive words of gratitude.

I have been feeling so blessed and grateful for everything recently, so today I offer a sweet and simple recipe as my gift of gratitude to YOU! =)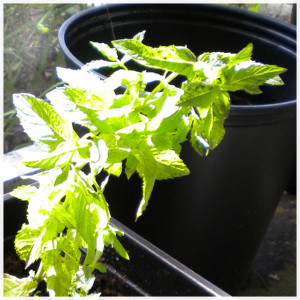 My soft serve vanilla mint ice cream recipe features avocados from one of my favourite fruit farms in Fallbrook (check out that alliteration!) and fresh organic mint from my very own little garden. Have I mentioned how grateful I am to be gardening again?

The connection between kitchen and garden is truly sacred for me, and the feeling of being able to transfer such vibrant living energy back and forth between these two places is powerful beyond my ability to express in words.

As such, I choose to express my gratitude in the form of edible artistic interpretation.
Vanilla Mint Ice Cream
1 large avocado
3-4 Barhi dates
1/2 tsp organic vanilla powder (mine is from Living Tree Community Foods)
1 Tbsp (approximately) coconut butter
Large sprig of mint leaves
1/2 tray ice
pinch Celtic sea salt
Instructions for Preparation
Blend avocado, dates, vanilla, mint, coconut butter & salt together in Vitamix (or similar high-speed blender) until smooth

Add ice, one single cube at a time, whilst blending at medium high speed
Tamp down whilst blending, until ice is well incorporated into avocado mixture. When finished, mixture should be relatively smooth (& bearing a strong resemblance to ice cream).
Pour into serving glasses & garnish as desired (Cherries are in season for me, so I topped mine with a deliciously organic Rainier cherry)
Serve & enjoy in vibrant health!